Information Systems Integration
Information

Systems

Integration


IT Hardware
& Software Solutions
Information Systems Integration specialises in providing leading technology solutions to New Zealand Manufacturing sector.
Our goal is to provide your business with a high level of quality service at a reasonable price. Our company offers a variety of services including turn-key Industrial Automation Solutions as well as partnering with existing contractors or in-house Services teams to offer advanced and fully integrated solutions.
Information

Systems

Integration 


Turn-Key Industrial
Automation Solutions
We also bridge the gap between Industrial Automation and IT offering middleware solutions that integrate seamlessly with existing systems, providing Automation hardware and programming services along with IT Hardware and Software Solutions, IT Network support, troubleshooting and consultancy.
Whether you are looking for a turn-key Industrial Automation solution or just a simple change to an existing system, maybe a new networking solution or to upgrade your existing network, Information Systems Integration can help your business achieve reliable results.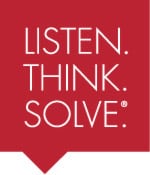 Information

Systems

Integration


Leading Technology
& Integrated Solutions
Information Systems Integration Limited has been supporting New Zealand manufacturing and business since July 2000.
Company Director Andrew French started the company with a view to offer solutions that pulled together the wealth of information available in industrial control systems with the need for timely information and reporting at management levels.
Information

Systems

Integration


Bridge The Gap Between Manufacturing & Corporate
Over the years Information Systems Integration has delivered a number of technically complex and advanced solutions demonstrating an ability to work through multiple layers of production systems to deliver the results required by the most demanding clients.
We often find ourselves working at multiple levels within an organisation from the Manufacturing floor level programming PLC and developing SCADA screens, through middleware layers offering custom engineered and devolved middleware. Right through to the IT layer working with or providing service based around Server deployment and database development and administration.


Address: 26 Hill Street, Onehunga, Auckland
Telephone: +64 9 622 3436